TheVibrationLab team scores 2 wins at the UTP 2017 Innovation Challenge
TheVibrationLab scores 2 wins at the Universiti Teknologi Petronas 2017 Innovation Challenge held at the UTP Chancellory, Tronoh, Perak from 7-9th of April. The team led by Prof Zaidi submitted two inventions, "Wireless hand tremor measurement system" which is a part of the PhD research work of Chan Ping Yi and assisted by undergraduate Goh Chong Teik and "A Smart Lower Rehabilitation System for Stroke Patients" a system developed by Tiew Yin Cheng, Ting Kin Choon (Sam) and Wei Boon as part of their undergraduate final year project and also for the Innovate Competition.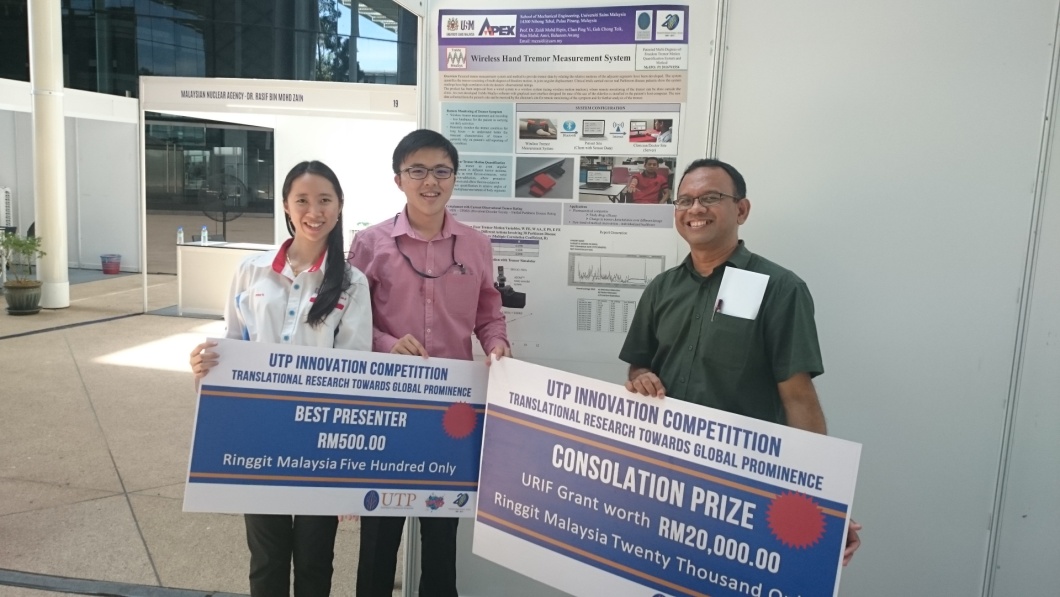 The winning entry "Wireless Hand Tremor Measurement System"


The USM Team won the "Best Booth Prize" for Associate Professor Dr Khairudin's display for automatic batik drawing and "Best Presentation" for the immaculate presentation by Ping Yi and Chong Teik, both prizes are RM 500 each. The team also won a consolation prize of RM 20000 product development grant for the wireless hand tremor measurement system project. For the students the opportunity to pitch their work in front of judges was something new and exciting and from the quality of their presentation it shows that they really practiced for it. Yin Ching in particular found the experience unnerving but beneficial and learned a lot from it. The opportunity to listen to the competitors pitching their innovative solutions gives the students a perspective of how advanced the research done by their fellows. The practical feedbacks and collaboration opportunities offered by the panel judges worth more than the prizes and recognition gained from the competition.
Nice work guys and congratulations!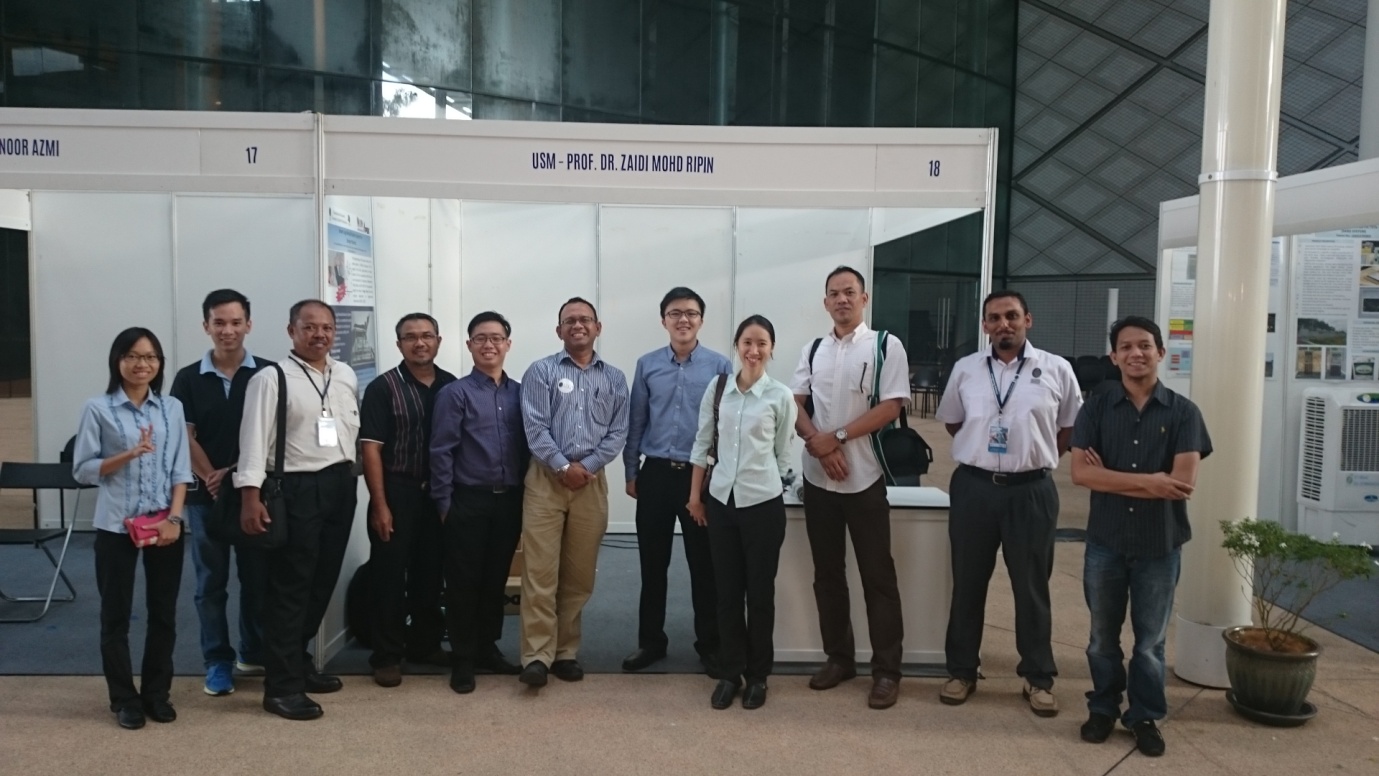 The USM Team in front of the booth. En Shahrul who is at UTP is our alumni.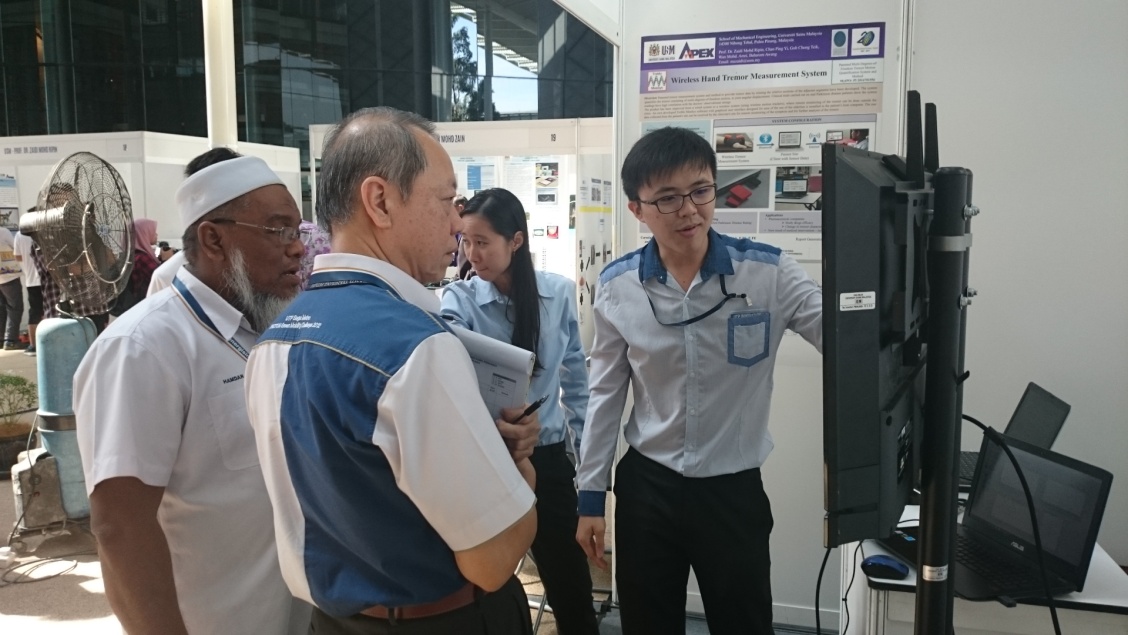 Chong Teik explaining the intricacies of the wireless system to Dr Low and Dr Hassan of UTP during the judging session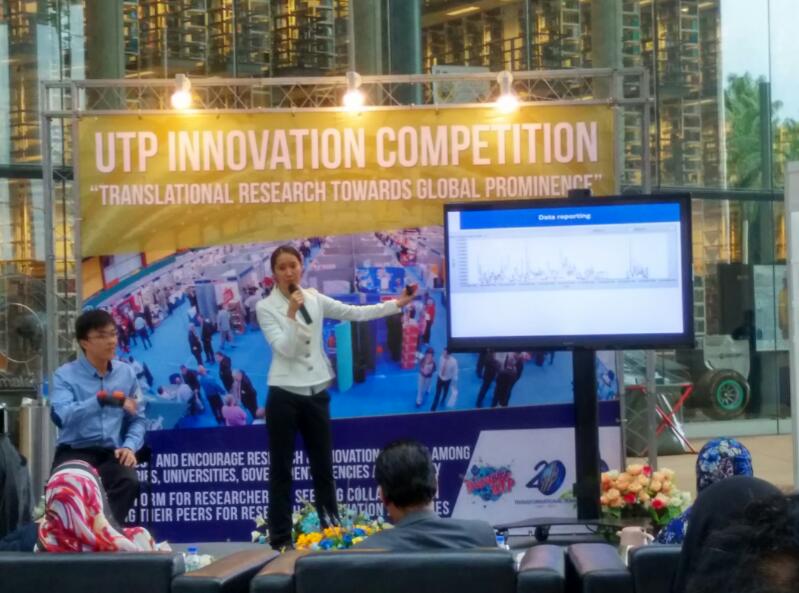 Ping Yi and Chong Teik made a powerful and convincing presentation and won "Best Presentation" prize.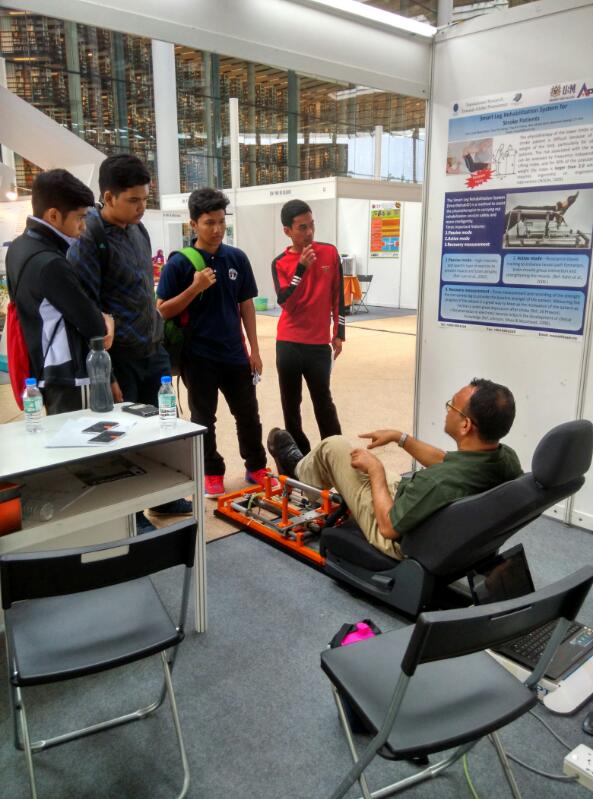 Prof Zaidi demonstrating the use of smart rehabilitation device of the lower limb for stroke patients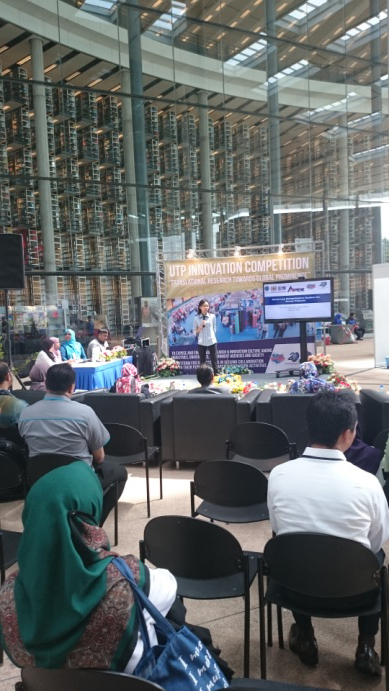 Yin Chin presenting her case in front of the judges led by Platcomm CEO Dr Devaraj
Article & Photos by Prof Zaidi Mohd Ripin