TheVibrationLab Team wins First Prize for the National Instrument Track in the Innovate Malaysia Design Competition 2017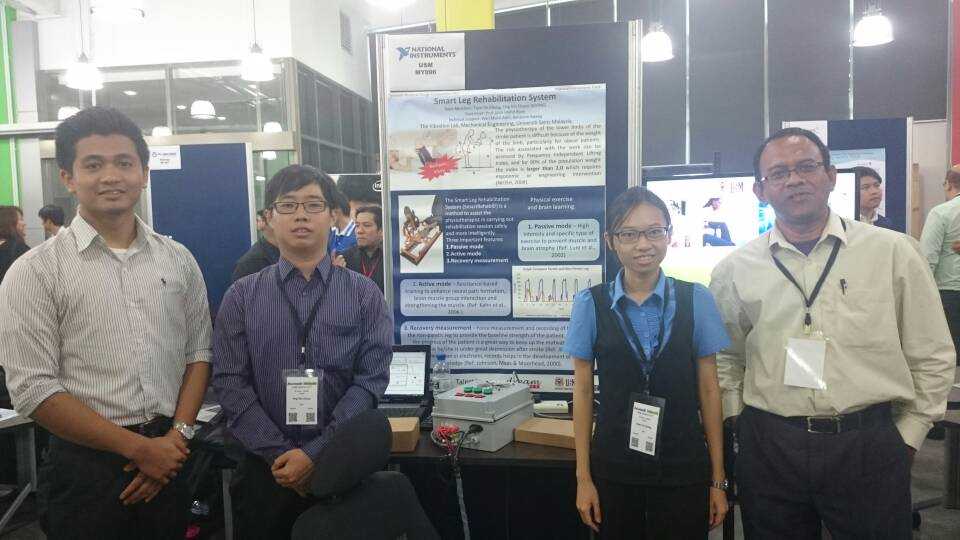 The booth at the Innovate Malaysia Design Competition 2017 from left Nabil, Ting, Tiew and Prof Zaidi.
17 July - Cyberjaya, Two students Tiew Yin Cheng and Ting Kin Choong from TheVibrationLab of the School of Mechanical Engineering, USM won the first prize of the National Instruments track. The prize consists of RM 5000 cash and also two units of NI MyRIO control prototyping unit.
The students presented their work on the Smart Rehabilitation Unit of The Lower Limb for Stroke Patients which is a machine used for the exercising of the paretic leg of the stroke patient. The novelty of the project is the introduction of the active exercise where the patient must exert a certain force in order to initiate the motion to ensure that the brain of the stroke patient is engaged during the This project is supervised by Professor Zaidi Mohd Ripin is part of the student's final year project and also the Integrated Design Project is enlisted for the Innovate Malaysia Design Competition, taking advantage of the work and giving the students the exposure at the national level. The event was organised at Magic, Cyberjaya from 17-18th of July. The prototype finishing was very professionally done, all thanks to the technical support of Encik Baharum and Wan Amri and the electrical wiring and instrumentation assistance were by Izzudin and Nabil. It was a truly proud moment for TheVibrationLab team which has won the first prize of the National instrument track twice now.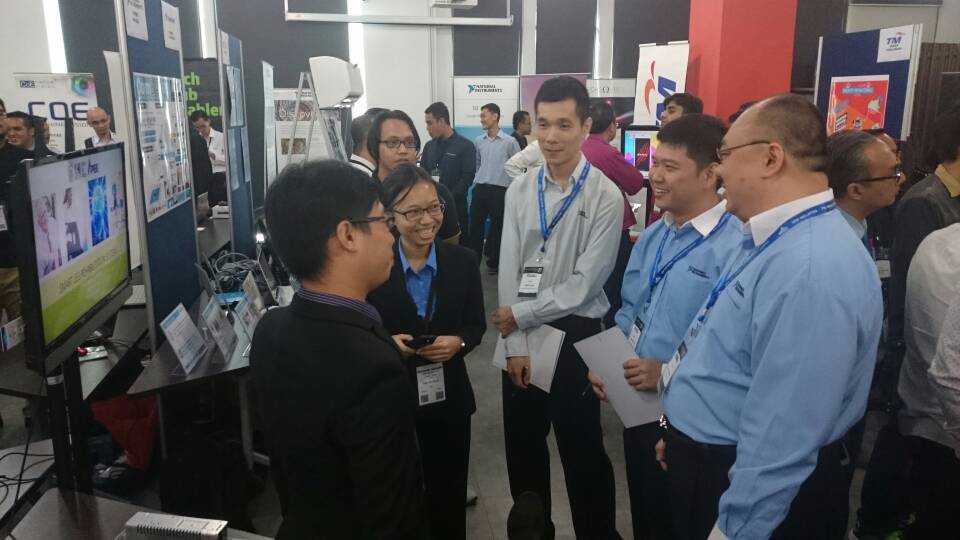 Ting and Tiew presenting their work to the panel of judges from the National Instrument

Article & Photo by: Prof. Dr. Zaidi Mohd Ripin